Tatiana Fevralskaya
Tafeya
Arkhangelsk, Russian Federation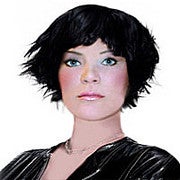 statistiche account
File online:

561

Vendite totali:

283

Visibilità portfolio:

0.1%

Visibilità database:

0.01%

Vendite per immagine:

0.50

Messaggi Forum:

190

Caricati ogni mese:

6.23 in media
BIO
Hello!
I thank you for interest in my portfolio!
This portfolio is constantly updated.
And I am very interested how you are use my illustrations and photos.
So I would really appreciate, if you let me know how you have used them.
Thank you very much for choosing my illustrations and photos!
Come back for more, please.
Iscritto:
September 29, 2010
Attrezzatura:
Canon EOS 550D, Canon EOS 7D
Soggetti preferiti:
Illustrations, drawing, photos (CorelDRAW, Adobe Illustrator, Adobe Photoshop, painting, the watercolor, the mixed technics).
Stock rank: