Scott Sanders
Scottsanders
Lesterville, United States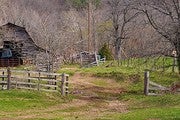 statistiche account
File online:

1,712

Vendite totali:

407

Visibilità portfolio:

0.3%

Visibilità database:

0.03%

Vendite per immagine:

0.24

Messaggi Forum:

0

Caricati ogni mese:

11.26 in media
BIO
I developed a love for photography 25 years ago while serving in the United States Army. This love has developed into a passion that I hope reflects in my nature and abstract photography.
I have studied at the Art Institute, and have participated in multiple gallery shows while living in Frankfurt, Germany.
If you would like more information visit www.superotter1.jimdo.com , like me on Facebook at Superotter Photography.
Sito web:
http://www.superotter1.jimdo.com
Seguimi:
Iscritto:
July 6, 2005
Attrezzatura:
Canon EOS Rebel xti. Canon EOS Rebel xsi
Soggetti preferiti:
I enjoy photographing landscapes in Europe and America, nature, transportation, and some macro.