Lisa F. Young
Lisafx
Clearwater, United States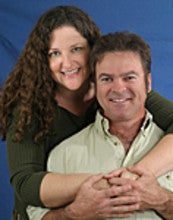 statistiche account
File online:

7,799

Vendite totali:

88,178

Visibilità portfolio:

1.26%

Visibilità database:

0.12%

Vendite per immagine:

11.31

Messaggi Forum:

841

Caricati ogni mese:

50.97 in media
BIO
Photography teaches you to SEE in a whole new way! Image quality is a top priority with me. I use professional equipment and have spent years studying lighting and post processing, to create the most beautiful images I can. My goal is to produce high quality, useful stock images that don't look fake and "stocky". When photographing people, it is important to establish a personal connection with my models and put them at ease. The visible results of this close model-pho ... di più
Photography teaches you to SEE in a whole new way!

Image quality is a top priority with me. I use professional equipment and have spent years studying lighting and post processing, to create the most beautiful images I can.

My goal is to produce high quality, useful stock images that don't look fake and "stocky".

When photographing people, it is important to establish a personal connection with my models and put them at ease. The visible results of this close model-photographer relationship are natural expressions and realistic, life-like images.

If you need people images of any kind, you are almost certain to find them in my portfolio. And if you don't find what you are looking for, write me and I will keep it in mind for upcoming shoots!

Thanks for taking the time to read my profile. I hope you find what you are looking for in my portfolio!
nascondi
Sito web:
http://www.lisafxphotostock.com
Iscritto:
May 6, 2005
Attrezzatura:
Canon 5D, 40D, Various lenses, flashes, studio lights, lightboxes, backdrops, etc. Favorite lens - Canon 24-70 F2.8L.
Soggetti preferiti:
People, people, people! (and sometimes food too ;) ) Some of my areas of concentration are Construction and Blue Collar workers, Seniors and Middle-Aged Folks, Kids & Teens, Medical, and Business.
Stock rank:
Fotografo affermato tra April 3, 2006 e April 10, 2006