Luis Lopes Silva
Flight69
Albufeira, Portugal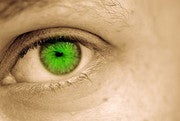 statistiche account
File online:

892

Vendite totali:

532

Visibilità portfolio:

0.15%

Visibilità database:

0.01%

Vendite per immagine:

0.60

Messaggi Forum:

4

Caricati ogni mese:

11.89 in media
BIO
after receiving several licensing requests on my flickr gallery i decided to put up some of those photos for sale (and others as well) as stock photography. why not?

now, with your help, i hope i'll be upgrading from a long time amateur photographer to a pro :-)

P.S.: if possible, please let me know where i can see any of my images in use - i'd really appreciate that.
Sito web:
http://www.flickr.com/photos/flight69
Seguimi:
Iscritto:
October 24, 2011
Attrezzatura:
Pentax K-7, K-3, lenses DA 18-55 II, DA 55-300, D FA 100 (macro)
Soggetti preferiti:
Portrait, Fashion, Action Sports, Macro, Landscapes, Street photography... well, mostly everything :-)
Stock rank:
Sono un fotografo che lavora esclusivamente con Dreamstime.com.