June Steward
Thereisnosquare
Melbourne, Australia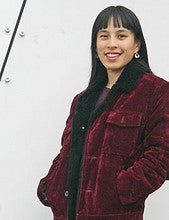 statistiche account
File online:

34

Vendite totali:

419

Visibilità portfolio:

0.01%

Visibilità database:

0%

Vendite per immagine:

12.32

Messaggi Forum:

338

Caricati ogni mese:

0.23 in media
BIO
"There is no use trying," said Alice. "One can't believe
impossible things."

"I dare say you haven't had much practice," said the Queen. "When I was your age I always did it for half an hour every day. Why, sometimes I've believed as many as six impossible things before breakfast."
Sito web:
http://www.thereisnosquare.com
Iscritto:
January 27, 2006
Attrezzatura:
Canon EOS 300D, some filters, Photoshop
Soggetti preferiti:
Anything that looks good.