Marek Uliasz
Marekuliasz
Fort Collins, United States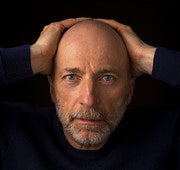 statistiche account
File online:

13,092

Vendite totali:

35,453

Visibilità portfolio:

2.07%

Visibilità database:

0.2%

Vendite per immagine:

2.71

Messaggi Forum:

14

Caricati ogni mese:

106.44 in media
BIO
I am studio and adventure photographer with a scientific background. I have more than 15,000 pictures in my stock portfolio. Please contact me through my blog if you are interested in custom pictures or photo designs.
Sito web:
http://blog.MarekUliasz.com
Seguimi:
Iscritto:
November 15, 2007
Attrezzatura:
Canon and Sony cameras. DJI drones.
Soggetti preferiti:
Conceptual images using vintage letterpress printing blocks, blackboard, sticky notes, napkins. Adventure sports - kayak, canoe, paddleboard paddling, mountain biking and hiking. Aerial photography. Pictures from Colorado, both mountains and prairies. Healthy food and lifestyle.