Marek Uliasz
Marekuliasz
Fort Collins, United States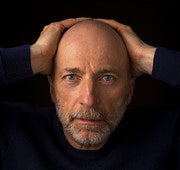 statistiche account
File online:

12,555

Vendite totali:

34,432

Visibilità portfolio:

2.02%

Visibilità database:

0.21%

Vendite per immagine:

2.74

Messaggi Forum:

14

Caricati ogni mese:

103.76 in media
BIO
I am studio and adventure photographer with a scientific background. I have more than 12,000 pictures in my stock portfolio. Please contact me through my blog if you are interested in custom pictures or photo designs.
Sito web:
http://blog.pixelsaway.com
Seguimi:
Iscritto:
November 15, 2007
Attrezzatura:
Canon and Sony cameras. DJI drones.
Soggetti preferiti:
Conceptual images using vintage letterpress printing blocks, blackboard, sticky notes, napkins. Paddling and racing kayaks and canoes and stand up paddleboards. Aerial photography. Pictures from Colorado, both mountains and prairies. Healthy food and lifestyle.
Stock rank: