Jennifer Pitiquen
Jeniicorv8
California, United States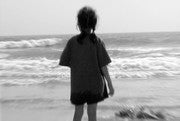 statistiche account
File online:

1,006

Vendite totali:

5,824

Visibilità portfolio:

0.16%

Visibilità database:

0.02%

Vendite per immagine:

5.79

Messaggi Forum:

400

Caricati ogni mese:

9.96 in media
BIO
My name is Juvy. Jennifer, the name on my profile, is my youngest daughter—she is the inspiration behind my creative work, not only in photography but also in many other things. As a very close friend of ours put it, Jennifer brings out the best in Juvy. So if you like my images, kudos to Jennifer; otherwise, well... we have Juvy to blame for. A little about me: I am a wife and a mother, first and foremost. By profession, I am an accountant, but wish that I am a photographer instead! I lo ... di più
My name is Juvy. Jennifer, the name on my profile, is my youngest daughter—she is the inspiration behind my creative work, not only in photography but also in many other things. As a very close friend of ours put it, Jennifer brings out the best in Juvy. So if you like my images, kudos to Jennifer; otherwise, well... we have Juvy to blame for.

A little about me: I am a wife and a mother, first and foremost. By profession, I am an accountant, but wish that I am a photographer instead! I love capturing candid shots of people--I think this was a result of that wondrous experience called motherhood--but you won't see a lot of them in my portfolio here because of the legal issues involved in them.

Should you decide to download any of my images, it would be a great pleasure for me if you would leave me a note as to how you are going to use them. Personally, the monetary compensation is only a secondary incentive—the real reward is in seeing those images "in action"!

Thanks for visiting.
nascondi
Seguimi:
Iscritto:
September 9, 2009
Attrezzatura:
Canon EOS, Canon 24-105mm, Canon 100mm Macro, Canon Speedlite 580EX II
Soggetti preferiti:
Candid shots! That wondrous experience called "motherhood" gave me lots of practice! Next to people comes just about everything else that gets in front of my camera.
Stock rank:
Sono un fotografo che lavora esclusivamente con Dreamstime.com.