Ghassan Safi
Eternalfour
Mansourieh, Lebanon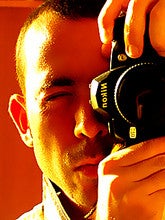 statistiche account
File online:

672

Vendite totali:

752

Visibilità portfolio:

0.15%

Visibilità database:

0.02%

Vendite per immagine:

1.12

Messaggi Forum:

25

Caricati ogni mese:

5.38 in media
BIO
I hike a lot, I traveled a lot and so did my camera. Nature takes my time and covers my white empty walls.
Apart from Nature shots; I also work on 3D stills in addition to 2D illustrations with minor pictures from here and there.
Regarding nature shots, I hope they do cover your walls and further enrich your senses with more understanding to the world we live in.

I'm one of Dreamstime's remote editors.
Seguimi:
Iscritto:
August 23, 2007
Attrezzatura:
Nikon 28 mm 2.8 Nikon 50 mm 1.4 Nikon 105 mm macro 2.8 Nikon 10 24 mm photoshop illustrator lightroom
Soggetti preferiti:
Landscapes, Closeups and Generic Objects
Stock rank:
Sono un fotografo che lavora esclusivamente con Dreamstime.com.