Petr Švec
Darkwulf
Prague, Czech Republic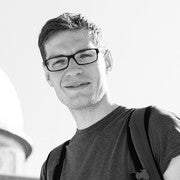 statistiche account
File online:

4,004

Vendite totali:

1,992

Visibilità portfolio:

0.67%

Visibilità database:

0.07%

Vendite per immagine:

0.50

Messaggi Forum:

6

Caricati ogni mese:

34.22 in media
BIO
Please be so kind and let me know where my photos are being used. Simple web link, scan or photo of a poster, letter, etc. is more than enough! I'm trying to keep track of my images and to see where and how do they and up. Thank you!
Sito web:
http://www.petrsvec.com
Seguimi:
Iscritto:
March 3, 2008
Attrezzatura:
Fuji X100F
Soggetti preferiti:
nature, cityshape, shadow, construction, sunset & sunrise
Stock rank:
Sono un fotografo che lavora esclusivamente con Dreamstime.com.